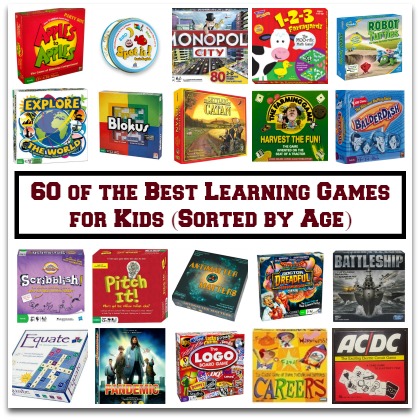 Are you struggling to pick the perfect gift for a child this year?
Let me help.
As a certified teacher, and a homeschooling mom to seven, I really believe in using learning games for kids. We play them regularly. With over 100 games in our collection, I think I'm officially a board game addict.
Here's why:
They're fun. And what better way to learn than to have some fun?
They encourage soft skills. Communication. Collaboration. Problem Solving. These soft skills are crucial for success in the real world. These skills are the ones most encouraged through playing games.
They're great learning resources. English/Language arts. Math. Science. Social Studies. They all go from "boring" subjects to "can we do that again tomorrow" subjects when you're playing.
They're not on a screen. I struggle with limiting screen time for my kids. Between the computer, the TV, and the various gadgets, our home feels overrun by media at times. Games focus on real-world interactions instead of digital ones. I like that.
But with so many games out there, which ones should you pick for your child? Which ones offer the most fun while still being educational? What do they teach? How can you make the most of them while playing, and connecting, at the same time?
That's what this list is for. These are all games I either own or have on my personal wish list. At least three of them will be gifts at my house this December!
We've got many games to cover, so let's jump right in.
Editor's Note:
Using play to teach is a popular positive parenting technique. If you're new to positive parenting, or want to learn more,
click here
to signup for our FREE mini-course
How to Be a Positive Parent
.
Learning Games for Kids in Preschool
Preschoolers are little sponges, constantly absorbing information about life as they play. Guide their brains in development with the following games.
English/Language Arts
What can you do with a bag full of 3-inch square tiles with individual letters printed on them? Lots!
Challenge your preschooler to:
Find matching letters
Spell her name
Put letters in order while singing the ABC song
Sort letters by composition (curved lines, straight lines, and combination letters)