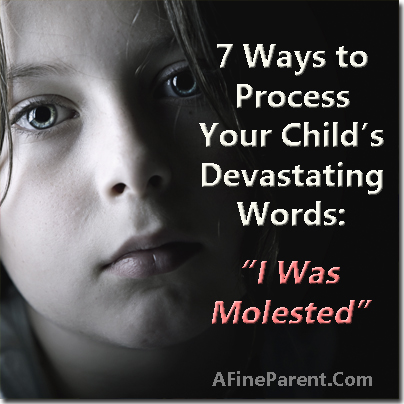 While on a long-distance call with my adult daughter, our conversation came to a screeching halt when I heard the words "I was molested."
I couldn't believe what I'd heard and I didn't want to ask her to repeat it. I had no words. Then after a few seconds, my daughter asked, "Mom, are you there?"
So many questions were going through my mind. How did this happen? When could this have happened? Who was it? Why didn't I know or see any signs?
And more crushing was the fact that it was too late for me to do anything about it.
I thought I had been careful in raising her, and I found it hard to believe that this tragedy could possibly have happened. But, unbeknownst to me, my child had been robbed of her childhood. A door of sexuality had been opened too early. As a little girl, she saw and experienced what she should not have.
I began to imagine what she might have gone through mentally and emotionally. We were a faith-based family who believed and taught that sex was reserved for marriage. We believed that complying with certain faith-based principles was a pathway to success, peace and blessings.
Yet, this happened. [Read more…]