When my daughter stepped off the bus, I could immediately tell by the pout of her lips and the little wrinkle between her eyebrows that something was wrong.
She walked to the front door looking defeated.
After a big hug and a little stroking of her hair, she was ready to launch into the epic tale of a fight with her friend. Her story was rife with drama, lies, and a heartbreak-fueled vow to never speak to the girl again.
I listened as she told her story and watched as she tried not to cry. My momma heart ached for her.
The fixer in me wanted to march right to my phone and call up the other girl's mother to hash it all out. To explain the misunderstandings and put a Band-Aid on the emotional booboo.
But what purpose would that serve (except, of course, for making me feel better and temporarily soothing her pain)?
My daughters need to learn how to get back up when they're knocked down—and they need to learn how to do it themselves.
As parents, we don't want our babies to suffer heartbreak or disappointment. We just want them to be happy. But life is full of frustration and failures. That's how we learn. And if we don't allow our children to bounce back on their own, we're doing them a grave disservice.
In a discussion on letting kids fail, Dr. Stephanie O'Leary, a clinical psychologist specializing in neuropsychology and the author of Parenting in the Real World, said that parents need to "Remember that one of the hardest but most important parts of parenting is to tolerate your child's temporary discomfort knowing that it's the only way to build the coping skills necessary to succeed in the real world where no one will be running interference for your child."
This is not easy. In fact, it can be heartbreaking. But it's necessary.
Marilyn Price-Mitchell, PhD, expressed a similar sentiment in an article for Psychology Today: "When we help young people cultivate an approach to life that views obstacles as a critical part of success, we help them develop resilience."
So how do we do that? How do we, as parents, help our children develop resilience?
Well, aside from stepping away and allowing them to bounce back from disappointment and failure on their own, we can model positive behavior. We can allow our children to get a glimpse of our own failures and struggles (to a degree) and show them an appropriate way to respond.
We can also expose them to as many stories of resilience as possible, showing them how different people respond to less than ideal circumstances and how they bounce back and ultimately triumph.
One of my favorite ways to do this is through books. I turn to books often, whether to show my daughters examples of strong female characters or to give them a few moments of escape when they seem stressed out.
I collected some of my favorite books that teach kids about resilience to share with you here. This list is by no means exhaustive, but it's a great place to start.
BOARD BOOKS

Adults know this rhyme so well that we barely pay attention to the words anymore. But for our littlest readers, this tenacious little spider is a great introduction to the idea of resilience. Even though the rain knocks her out of the drain, she picks herself up and tries again.
This sweet story follows the life cycle of a tiny little seed. Smaller than any of the other seeds, the tiny seed manages to keep up on their perilous adventures around the world. As other seeds are burned by the sun or eaten by birds and eventually stepped on or picked when they turn into flowers, the tiny seed perseveres and grows into a giant flower.
Farmer Brown's cows love to type. All he hears all day is "click, clack, moo." As if the noise isn't bad enough, soon the cows start leaving Farmer Brown notes. When he refuses to meet their demands, the cows go on strike and eventually bring the chickens into their battle until they get what they're fighting for. Very silly, this story is a great way to teach children to stand up for themselves.
Peter (the main character from Keats' The Snowy Day) really wants to be able to whistle for his dog Willie, but just can't seem to do it. He watches other boys whistle and how their dogs run to them and he wants to be able to do the same thing. Again and again he tries, but nothing happens… until it does!
Beautiful Princess Elizabeth is about to marry a prince named Ronald until a dragon comes along and ruins everything. Smashing her castle, burning her clothes and stealing her prince, the dragon really messes things up for Elizabeth. She finds a paper bag to use as a dress and decides to follow the dragon and get Ronald back. After outsmarting the dragon and saving the prince, Ronald turns out to be much less charming than Elizabeth had hoped—so she tells him as much and doesn't marry him after all.
PICTURE BOOKS
Beekle, an imaginary friend, is born on a faraway island and can't wait to be paired with a real child. He waits for his turn a long time before deciding to take matters into his own hands. Beekle sets off to the city, a harried and unknown place that leaves him feeling lonely—until, that is, he meets his match.
Bear does not like visitors. A little grumpy, he is used to doing things his own way. But one day a little mouse pops in and he just won't leave. Every time Bear thinks he's gotten rid of Mouse, Mouse pops up someplace unexpected. After much persistence from Mouse, Bear dissolves into tears and lets him stay for a cup of tea, soon realizing having a friend isn't so bad after all.
Rosie Revere is a quiet student by day and a brilliant inventor by night. When her great-aunt Rose (Rosie the Riveter) visits and mentions that she's always wanted to fly, Rosie builds her a flying contraption. It hovers before crashing to the ground and Rosie is convinced it's a huge failure. But Aunt Rose reminds her that it did exactly what it was supposed to do before crashing and that the real failure would have been if she never tried.
Little Louie just wants to merrily skip through his story singing happily, but he keeps getting interrupted by messes. Jelly stains, peanut butter, fingerprints—Little Louie's story is not going the way he had hoped. By the end though, Louie realizes that it's ok that things didn't go as planned. His story is a good one either way.
Liam lives in a dreary city. While most people like to stay indoors, Liam likes to explore. One day he found a tiny patch of plants growing on top of an old, abandoned railway and decided to become its gardener. With love and affection, Liam overcomes obstacles and turns that tiny little patch into something that takes over the entire city.
CHAPTER BOOKS
A humorous graphic novel memoir, this one is a great choice for reluctant readers or those just beginning to transition into chapter books. It recounts the author's experience losing her hearing at a young age. Readers follow Cece as she tries to fit in and make friends at school while wearing a powerful hearing aid that straps to her chest. There is all of the awkwardness and melodrama of the tween years, with the addition of a disability that leaves the main character longing to be accepted as she is.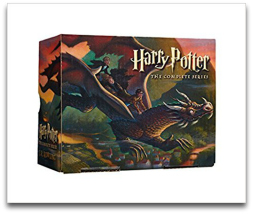 This entire series is a study in resilience. An orphaned boy living with distant relatives that treat him terribly suddenly finds out he's a wizard and quite possibly the world's only hope of defeating Voldemort—the Dark Lord who killed his parents and gave him his lightning-shaped scar. Again and again throughout the series, Harry and his friends fight for what they believe in—even when the odds are stacked against them.
Raymie's dad left town two days ago with a dental hygienist and she has decided that the only way to get him back is if she wins the Little Miss Central Florida Tire competition. He'll see her in the newspaper and will have to come home. To win, she decides she has to do good deeds and learn how to twirl a baton. Raymie meets two other girls (and competitors!) whose lives are as upside down as her own. The three form an unlikely friendship and band together on a series of missions.
11-year-old Melody has cerebral palsy. She can't walk or talk, but she has a photographic memory and no one knows it. She's the smartest kid in school, yet everyone thinks she's incapable of learning. Eventually Melody is given a computer that helps her communicate and makes the trivia team, but she still has to contend with everyone's misconceptions about her.
Hatchet
by Gary Paulsen
13-year-old Brian is on his way to visit his father when the tiny plane he's flying in crashes. The sole survivor, Brian is left completely alone in the Canadian wilderness with nothing but a hatchet. The book chronicles his mistakes and tiny triumphs as he manages to survive in the wilderness for 54 days.
YOUNG ADULT
Based on the author's own experience, this book tells the story of Junior, a budding cartoonist who transfers from his school on the Spokane Indian Reservation to an all-white high school where the only other Indian is the school mascot. The switch makes him an outcast in his own community and something his new community is curious about. Readers follow along as Junior straddles two conflicting worlds and a deteriorating home life.
This classic is about a boy on the outskirts of society who can rely on little more than his brothers and his band of friends. Ponyboy thinks there are only two kinds of people in the world: greasers like him and his friends and socs who are rich kids that get away with everything. Ponyboy is proud to be a greaser and willing to do anything for his gang—until one night when things go too far.
The sole survivor of a family car crash, Mia is in a coma. As she puts together the pieces of what has happened to her, Mia is forced to consider the meaning of life without her parents and brother—and to decide whether or not she will fight to live. Alternating between past and present, readers learn about Mia's struggles and relationships with friends and family.
Speak
by Laurie Halse Anderson
Melinda enters high school as a social outcast after busting an end-of-summer party. She becomes more and more isolated and essentially stops speaking as other students gossip and call her names. Eventually, readers learn that Melinda was raped at the party by a popular senior. Through an art class, Melinda finally finds her voice.
Self-proclaimed fat girl Willowdean Dickson (nicknamed "Dumplin'" by her former beauty queen mom) has always been comfortable with her body. But when she starts dating Bo, she suddenly starts doubting herself. Aside from not-so helpful comments from her mom about her body, Willowdean also suffers from both real and imagined comments from the kids at school. In an attempt to get her confidence back, Willowdean enters the Miss Teen Blue Bonnet Pageant.
The Moral of the Stories…
The more often we expose our children to people and characters overcoming adversity, the more likely they are to see conquering obstacles as a normal part of life. Will it lessen the sting of defeat or ease the hurt when they're at odds with friends? No. But it will most definitely help build resilience.
As Dr. Price-Mitchell mentions in the article noted above, "Resilient young people feel a sense of control over their own destinies. They know they can reach out to others for support when needed, and they readily take initiative to solve problems."
I don't know what better gift we could give them.
Note From the Editor: Do you have any favorites to add to this list? Please let us know in the comments below – I am always looking for suggestions of good books!
Love this article? Receive others just like it once per week directly in your mailbox.
Click here
to join us… we'll even get you started with our FREE mini-course
How to Be a Positive Parent
.
The 2-Minute Action Plan for Fine Parents
For our quick contemplation questions today—
How resilient are your kids? Do they tend to bounce back from failures? Do they tend to wallow in it? Do they give up at the first sign of trouble?
What can you do to help them be more resilient? Do you model resilience yourself? Are you surrounding them with books where the central characters model it?
Take quick inventory of some of the kids' favorite books… What is the central message of these books? Does it align with your values? Is it in line with who you want your child to grow up to be?
The Ongoing Action Plan for Fine Parents
If you have little ones, look at your schedule for the week and make room to read a bedtime story at least one time, allowing for time to discuss the book with your child in a way that's appropriate for their age level.
For those of you with older kids, make time to go to the library or bookstore with them. Choose one of the books above that you think will resonate most with your child and pick a copy.
Consider holding a weekly Book Club with your kids where you can discuss stories and the strategies characters use to overcome difficult situations.
Be sure to make it fun so that it doesn't become a chore. Make a special snack for your reading time or setup a special space for reading.
Ask questions and be sure to let your kids speak without interrupting. See if they can connect the stories to things that have happened to them or to people they know.
And going forward, be mindful about rushing in to fix things for your child. Instead, stand back and see if they can figure out a way around their obstacles.